Mouse over each section to learn more.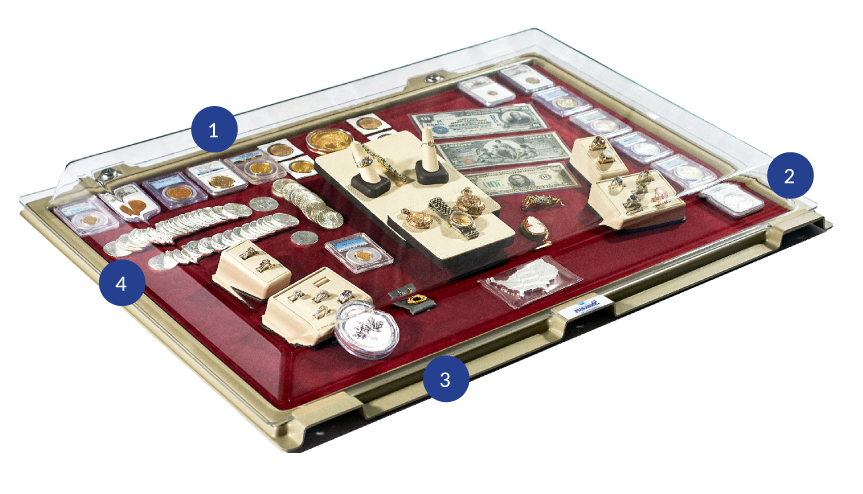 Thermoformed FF3 grade acrylic
Each top is covered with commercial

 

protection laminate for ultimate scratch resistance
Each top contains two locks
Each top has three hinge tabs that are protected
by U shape steel clips
The tops are designed to stay in the open position by themselves for ease of use when setting

 

up

 


your display or assisting a customer
Outside Dimensions: 37 x 27.5 x 3.75 inches
Display Dimensions: are 34 x 22 x 3.5 inches
(10% more than a standard Allstate showcase)
Stacked Dimensions: five nested Christal Clear Showcases are 9 inches high vs 16 inches for a standard Allstate showcase. Nearly half the vertical space
Thermoformed high impact polystyrene which is durable and light weight
Each case contains 2 – L shaped steel reinforcement bars for rigidity
Each Christal Clear Showcase weighs less than a standard Allstate aluminum showcases.